Specifications
| | |
| --- | --- |
| Product model |  Windgoo T10 |
Basic Information
Expand Size
 1140*405*1150mm
Folded size
 1140*405*370mm
Weight
 13.26kg/29.2

lb

Color
 Black
Battery
| | |
| --- | --- |
| Battery |  36V 4.0Ah |
| Charger voltage |  42V/2A |
| Charging port |  DC 2.1 |
| Charging time |  3 hours on a full charge |
Tyres
| | |
| --- | --- |
| Tyre size |  8*2 inch |
| Tyre properties |  Wear-resistant and corrosion-resistant solid tires |
Displays
| | |
| --- | --- |
| Properties |  LCD Display screens |
| Function | Power switch / battery indicator / mileage display / speed display / Three speed adjustment |
Start-up method
Recommended user
| | |
| --- | --- |
| User | Children over 8 years old/Teenagers/Travelers/Adults |
Performance
Motor
 250W 

Brushless motor

Max Speed
 20km/h
Electric power range
 12-14km
Max load

 120kg/264lb

Climbing
 15°
Waterproof rating
 IPX4
Safety features
| | |
| --- | --- |
| Braking system | Front electronic brake,Rear mechanical brake |
| Light | Front lighting (button control) + tail light + warning light, side reflective sticker yellow |
Description
Specifications
| | |
| --- | --- |
| Product model |  Windgoo T10 |
Basic Information
Expand Size
 1140*405*1150mm
Folded size
 1140*405*370mm
Weight
 13.26kg/29.2

lb

Color
 Black
Battery
| | |
| --- | --- |
| Battery |  36V 4.0Ah |
| Charger voltage |  42V/2A |
| Charging port |  DC 2.1 |
| Charging time |  3 hours on a full charge |
Tyres
| | |
| --- | --- |
| Tyre size |  8*2 inch |
| Tyre properties |  Wear-resistant and corrosion-resistant solid tires |
Displays
| | |
| --- | --- |
| Properties |  LCD Display screens |
| Function | Power switch / battery indicator / mileage display / speed display / Three speed adjustment |
Start-up method
Recommended user
| | |
| --- | --- |
| User | Children over 8 years old/Teenagers/Travelers/Adults |
Performance
Motor
 250W 

Brushless motor

Max Speed
 20km/h
Electric power range
 12-14km
Max load

 120kg/264lb

Climbing
 15°
Waterproof rating
 IPX4
Safety features
| | |
| --- | --- |
| Braking system | Front electronic brake,Rear mechanical brake |
| Light | Front lighting (button control) + tail light + warning light, side reflective sticker yellow |
Compact and Lightweight
The T10 is great for backpackers and teens. T10 weighs only 13.26kg, and its folded volume is only 1140*405*370mm, which is very suitable for carrying.
Simple and Practical
Every aspect of Windgoo T10 is designed with simplicity in mind. The lightweight scooter frame (weighing only 13.26kg), components and accessories are made of safe and stable alloys, putting usability and users first. One button can make the scooter work stably, suitable for young riders who live simplicity. The T10 Electric Scooter is made to look right, and feel right.
Ultra-brightheadlights
Headlights are essential for night riding, yet not all scooters have them. T10 Electric Scooter features an ultra-bright 1.1W headlights with a range of up to 6 meters for added safety.
The most popular gift for kids
Windgoo T10 Real test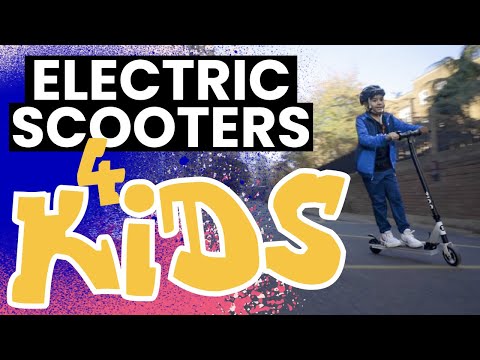 Windgoo T10 Foldable Electric Scooter For Young Riders
Amazing
This e-scooter is amazing, it's brilliant and good for children aged 12-16 for days out, I just have one problem and is that my battery only charges to 4 bars, not the intended 6 bars
Wrong scooter arrived but seller quickly sent the correct one
As mentioned, the wrong scooter arrived at first. I contacted the seller and the correct one was sent within 24 hours. Very happy with scooter, sturdy, fast, good battery life. I am always more impressed when a seller fixes issues quickly than the order arrives correctly first time. Can't fault their customer service.
Great value for money & great customer service