Modern people are suffering from kinds of stress from daily life, and one of these stress is coming from commuting. Rising petrol prices, traffic jams that extend commuting times, and public transport that is never on time, all of them are problems that most people encounter while commuting. 
Electric scooters, on the other hand, are already becoming more and more common for commuting to work, school or simply travelling into town as one of solutions to the commuting issues. It has become increasingly popular as a green form of transport in urban areas and as a more efficient way to get around in congested areas. However, with so many brands of electric scooters available on the market today, choosing the ideal one can be challenging. Therefore, here is our list of the best electric scooters for commuting.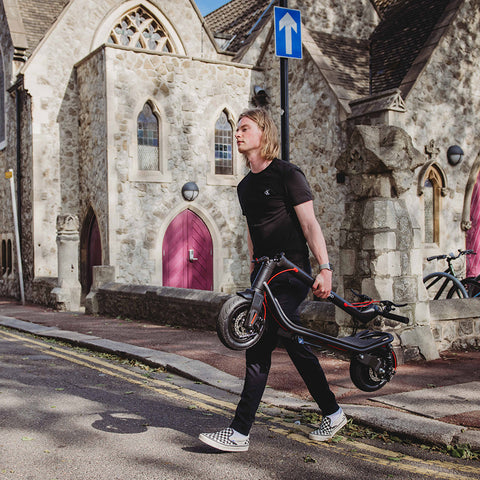 Why Picked It
In terms of sturdiness and reliability, the Windgoo M20 is the electric scooter for you!
The widened deck is the first major attraction of the M20. The 10inch pneumatic tires and rear side spring shock absorbers are a perfect match in terms of cushioning and damping, so you can barely feel the bumps on the road, and the king of the Windgoo M series is the M20, with its robust aluminium risers and IP54 rated waterproof body for worry-free travel.
With an efficient 350W motor, this scooter can easily take riders up to 120kg up hills of less than 15 degrees. 25km/h top speed will take you anywhere up to 30km. Not to mention the practicality and convenience of the three speed gears and the fixed speed cruise control function.
Want to learn more? Check out the product chart above the motor for more information on the parameters.
Who Should Use It
The Windgoo M20 is suitable for most people, especially those who are big and strong and want to go outdoors occasionally. 
Summary:
350W Motor
25-kmhTop Speed
30 kmMax Range
36V 8Ah Battery
Front and Rear Disc Brake
Rear Spring Shock Absorber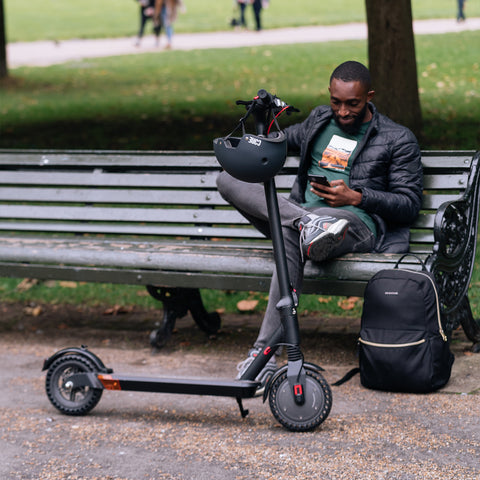 Why Picked It
Often people say they just want a simple product for commuting, without too many features, and they want superb value for money. These needs are simply the brief for the Windgoo M12!
The M12 is an electric scooter that costs less than 300 dollars and is also capable of reaching a top speed of 25 km/h. Not a problem for any commute up to 26km round trip!
Although the M12 is cheap, it's not simple! Front and rear shock absorbers, front and rear brakes, 3-speed control and cruise control are just some of the features that enhance safety and ride comfort! I must mention the honeycomb wheels on the M12. With honeycomb wheels, you don't have to worry about them getting punctured by sharp objects on the road. Plus, I don't think you'll want to miss out on the M12's foldable portability! Who could say no to a 15.8kg foldable electric scooter?
Who Should Use It
People who want to have fun over short distances, or who simply need to commute, and scooter beginners.
Summary:
250W Motor
25-kmhTop Speed
26 kmMax Range
36V 5Ah Battery
Front Electric and Rear Disc Brake
Rear Spring Shock Absorber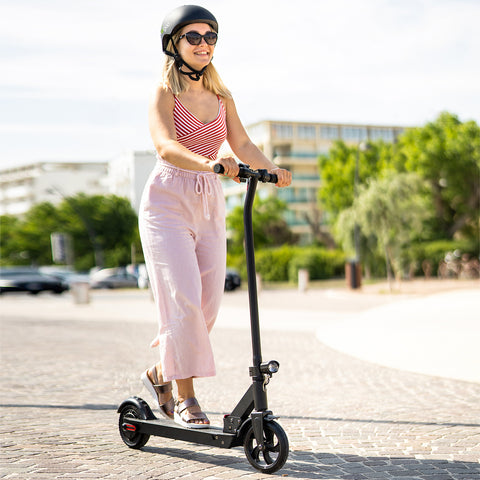 Why Picked It
If you're looking for a cheaper, lighter scooter? Then you can't go wrong with the Windgoo T10.
It is a foldable electric scooter weighing only 13.26kg, a weight that can be picked up with almost one hand. If you just want a scooter that can help you with the last few kilometres of your commute, this should be at the top of your list of considerations.
The solid tyres that the T10 comes with should help you worry a lot less, as you also don't need to worry about puncturing the tyres with nails.
The T10 also has a three-speed control, with a fixed speed cruise control function that allows you to relax your fingers on the throttle and have a more relaxed ride. the T10 is equipped with both electronic and mechanical brakes, with the dual brakes ensuring that your scooter can stop instantly even at high speeds.
Who Should Use It
Considering that the bars are not height adjustable, this bike is more suitable for people under 175cm on urban surfaces.
Summary:
250W Motor
25-kmhTop Speed
17 kmMax Range
36V 2Ah Battery
Rear Electric and Mechanical Disc Brake
Rear Spring Shock Absorber